The days are becoming shorter, the air is getting crisper, the leaves are turning colors… that could only mean one thing, right? The February bar exam is right around the corner!
Just kidding, didn't mean to spook you! While February and July are the most frightening months of the year for future lawyers, October is a great time to indulge in some (non-bar exam related!) thrills and chills.
Here at AdaptiBar, we've been getting in the spirit by discussing our favorite scary movies, television shows, and podcasts, and we've decided to share our recommendations with you! Whether you prefer stories about mysterious bumps in the night (even if ghosts are probably not liable for intentional torts), or unsettling true crime tales, we've got you covered.
Movies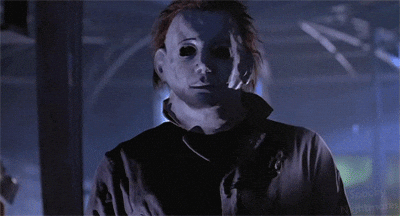 Halloween – A list of Halloween movie recommendations truly would not be complete without this hugely influential horror gem. Ever since Halloween was released in 1978, Michael Myers has haunted the imagination of moviegoers. Pro tip: the soundtrack for this movie makes great Halloween party music!
Zodiac – A star-studded cast, an acclaimed director, a fascinating subject: what more could you ask for? This true-crime thriller is definitely not for the faint of heart, but following Jake Gyllenhaal stalk the steps of the Zodiac killer in 1970s San Francisco is quite the treat, with a few tricks to boot. Spoiler alert: The Zodiac killer has still never been identified…
Halloweentown – If true crime isn't quite your speed, we suggest flipping on this Disney Channel Original Movie classic. Nothing makes you feel more like a kid again than watching one of your old favorites, and the delightfully zany but spooky world of Halloweentown is just the film to get you into a lightheartedly-ghoulish mood.
TV Shows
Bates Motel – Based off Alfred Hitchcock's classic film, Psycho, Bates Motel takes us deep inside the mind of Norman Bates and his complicated relationship with his mother Nora. The show's twists and turns keep even the most dedicated fan of Pyscho on their toes, and the acting is superb. You'll be a little less likely to stop at a roadside motel after watching a few episodes of this!
Mindhunter – Netflix has two seasons of this chilling show, and you shouldn't miss a single episode. Based on the FBI's crack team of psychologists who interviewed imprisoned serial killers, the protagonists of Mindhunter try to unravel the minds of killers to catch more criminals. As moody as it is frightening, Mindhunter is sure to make you say "well… just one more episode?"
Twin Peaks – While this show is a little more of a throwback than the other shows (it premiered in 1990), Twin Peaks has managed to capture the imagination of horror fans for decades due to its enigmatic creator, David Lynch. Twin Peaks follows the story of the mysterious murder of Laura Palmer, and the sinister forces that surround her hometown. You'll never guess who, or what, led to her demise!
Podcasts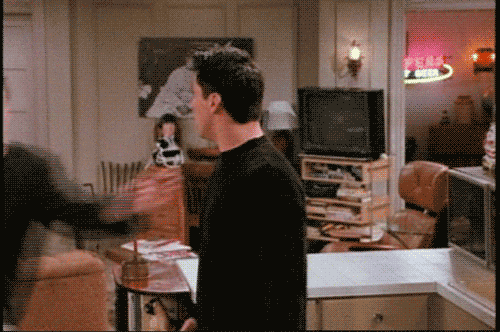 Man in the Window – In this true crime investigative podcast, Pulitzer Prize winning author Paige St. John uncovers never before revealed details about the man who would eventually become one of California's most deadly serial killers. Produced by the Los Angeles Times, this frightening true tale will make sure you start locking your windows at night.
Sword and Scale – This "immersive audio experience" covers the dark side of humanity and human nature. Every episode focuses on a new crime, and features a variety of interviews with criminals, victims, and witnesses. With 140 episodes to choose from, you can be assured even the toughest of the bunch can find a fright.
Dr. Death – If medical procedures give you the heebie-jeebies, we have to recommend this 10-episode long podcast which tells the story of Dr. Christopher Duntsch, a Texas surgeon who was convicted of gross malpractice after 31 of his patients were left seriously injured after he operated on them. The whole story has to be heard to be believed, but trust us: you'll be eyeing your doctor extra carefully at your next check-up after listening to this.
There you have it! Now you have plenty of spooky content to get yourself in the mood for Halloween. We hope you find some time away from studying to get cozy with some apple cider or hot chocolate and watch or listen to these frightening pieces of entertainment.